Our school building houses 9 classes, 1st through 9th grade with 170+ sponsored students.
Funding for the food program provides a noon meal for each student every school day.
Access to computers allow students to develop skills that prepare them for their future.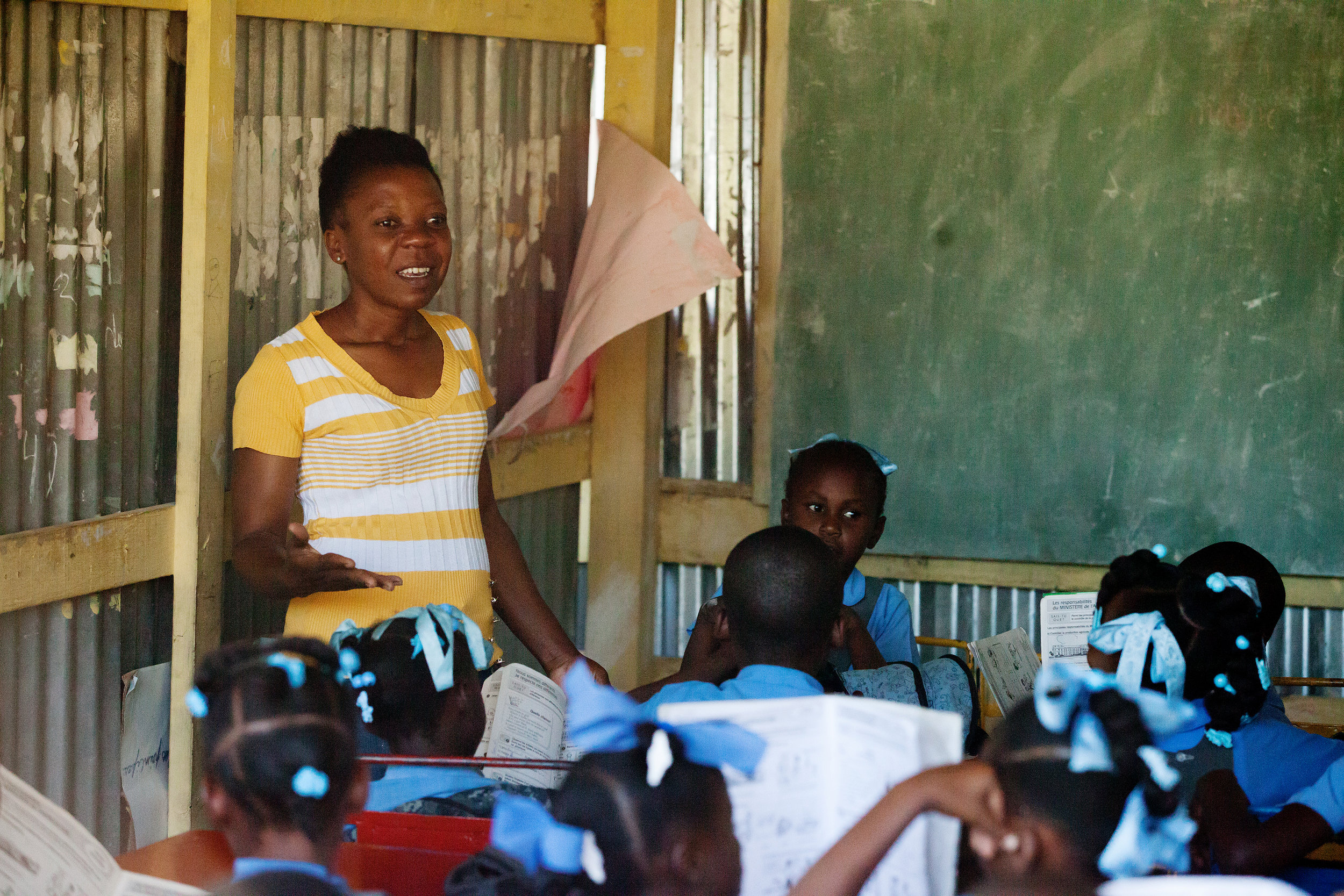 Seminars and workshops are offered regarding teaching strategies and technology.
Program Highlight
The Food Program
Kozefò currently offers a food program for our Primary School. One lunch time meal. a morning snack, and clean drinking water are provided to the students, teachers, and staff.
The children of the Pernier community often go without a meal for the day or perhaps only receive one. The provision of a quality meal improves health and mental performance, allowing the children we support to maximize their full learning potential.
True to the meaning of Kozê and Fo, our mission is to "speak loudly" for the students and families we support in the Pernier community of Port-au-Prince, Haiti. Through the generosity of people like you, we are able to witness the beauty of changing lives and creating hope.